History
For nearly a decade Craig had been looking for a place to build a studio and settle in for a lifetime of work. In the first days of 2010 Craig found just the spot: five acres of rural forest near the town of Langley on Washington's Whidbey Island - about half way between Seattle and the San Juan Islands.
A raven flew overhead, offering a greeting on Craig's first visit That event sealed the deal and is the reason the property is named Ravendell.
Over the next 22 months the land was transformed from raw forest to a modest artist's compound. Craig hired an architect and a general contractor to design and build both the studio and the residence to Craig's specifications.
Both structures were completed in October 2012. Craig moved right in and got busy. He lives and works there today with his dog Tucker surrounded by an abundance of wildlife.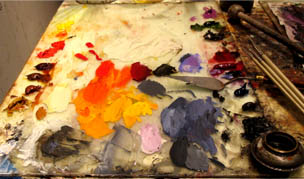 Craig's standard palette.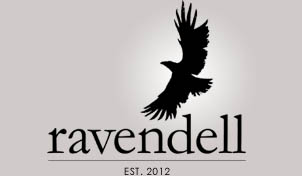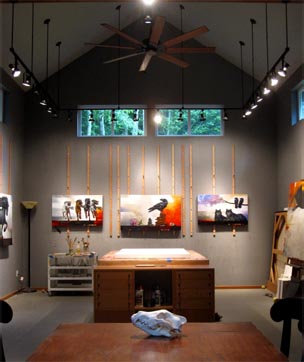 Work in progress for the show "Myth and Legend - New Age".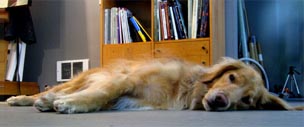 Tucker.
About Ravendell
Less than two acres of land were cleared to make room for the compound. It includes a 924 square foot studio, a 1250 square foot one bedroom home and a growing number of outbuildings. The rest of the property is native forest and provides habitat for a variety of woodland creatures too numerous to list.
The studio is built around one large painting area with wall-mounted easels capable of holding five or more large paintings at a time. A multi-purpose room provides storage and a workspace for photography and construction of shipping containers. Other portions of the studio include a meeting area, reference table, a small kitchenette and a half bath.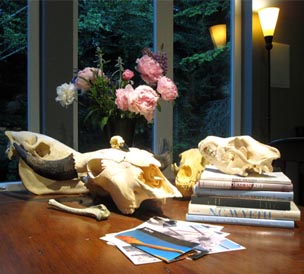 The reference table.